EXECUTION
Give Dick's Sporting Goods a new look without alienating its existing customer base.
We changed Dick's Sporting Goods to Dick's Sports, to emphasize the newfound focus on sports. The rebrand extends to the logo and the color palette, which are slight deviations from their current branding.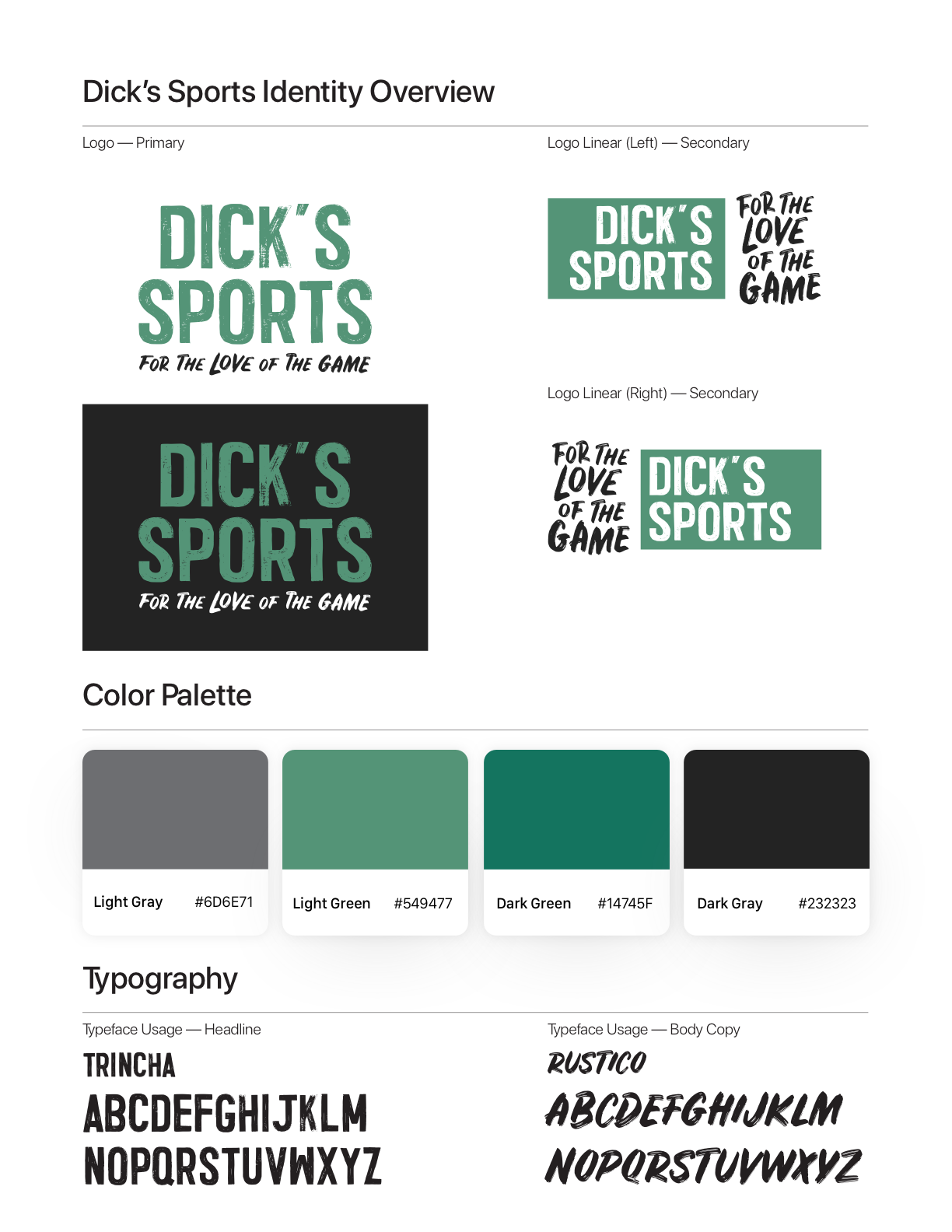 A visual identity with a brand ethos to match.
The Playbook
All employees will receive "the playbook," which consists of how they should represent the brand on and off the field.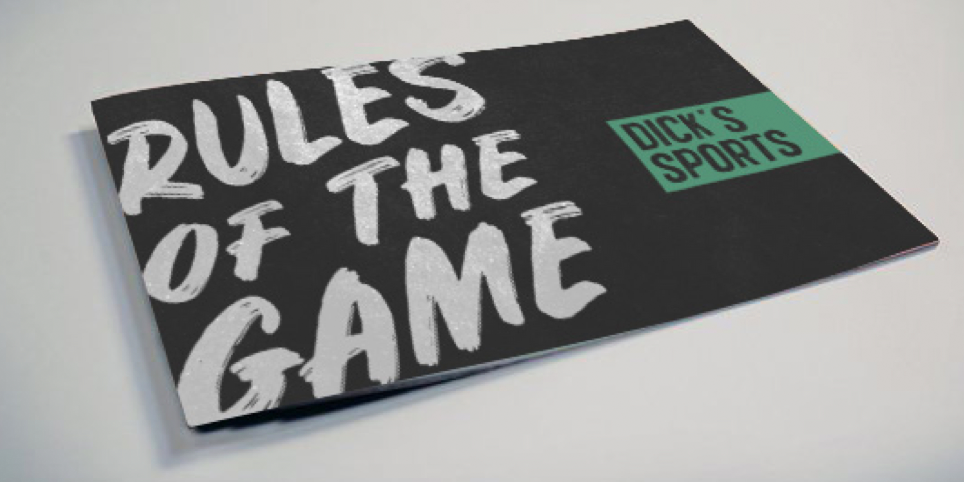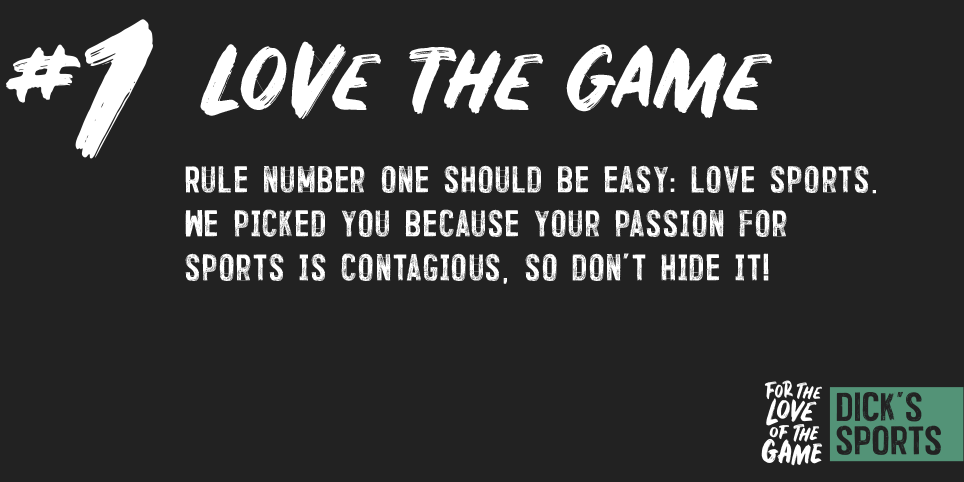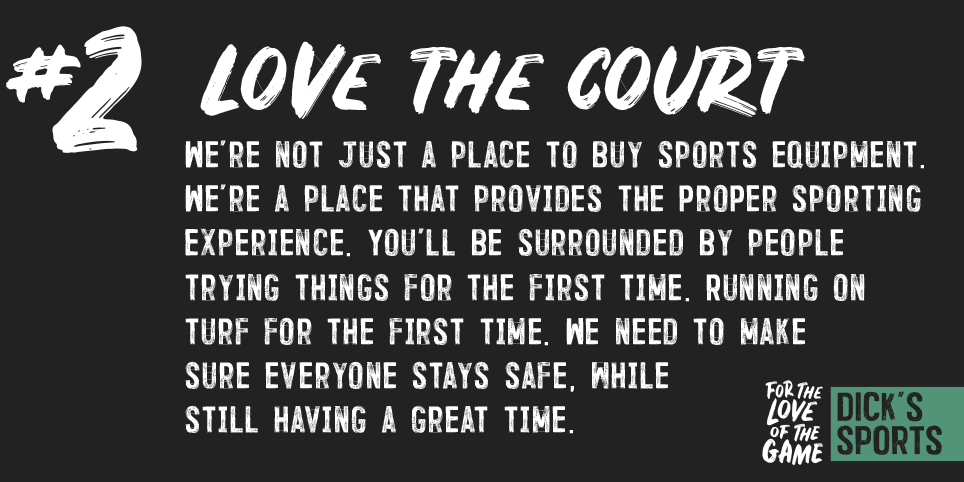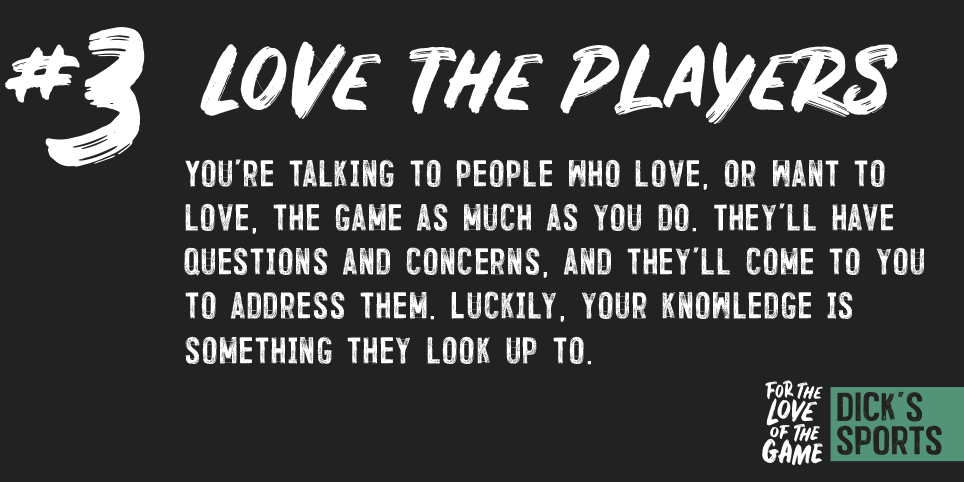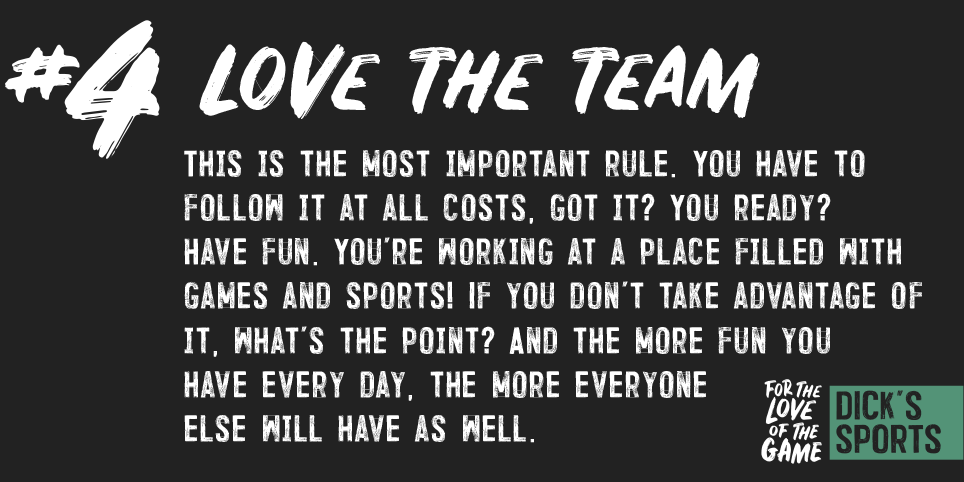 A brand with ties to the community
The Huddle
We've equipped Dick's Sports with a communication tool, The Huddle, which will connect community members over their love of sports. The web app will be the central point of all stores. With a centralized database, The Huddle is also accessible remotely.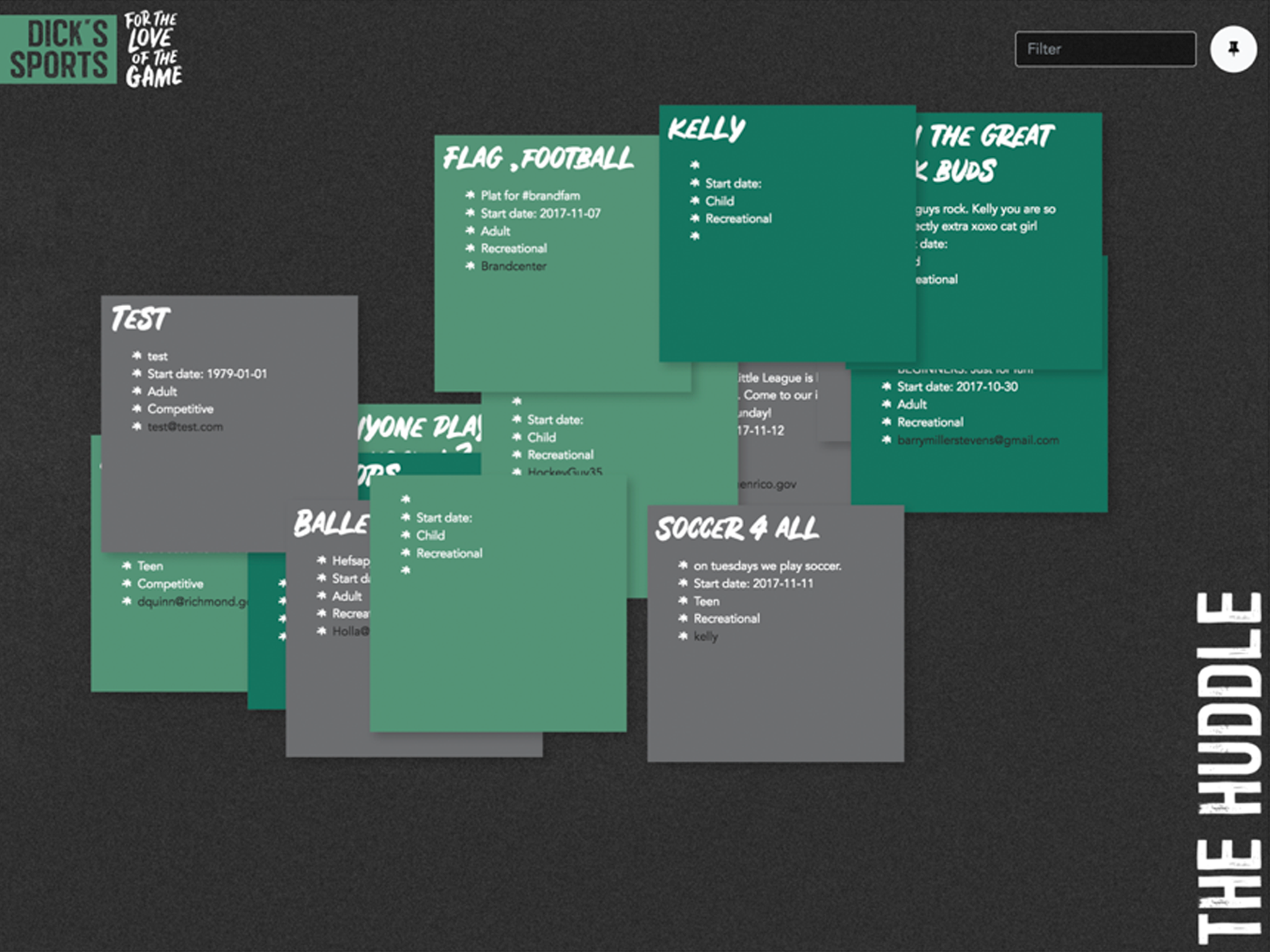 SEE IT IN ACTION
THE TEAM
UX Design/Development - Kelly Prudente
Art Direction - Mike Scott Rodriguez
Copywriting - Brian Marcolini
Strategy - Carole Trickey
Creative Brand Management - Rachel Cohen